We had a great year in 2018 with new leadership, some new initiatives and the community that came out showed promising signs of what is to come for the future of DFG as we approach 2000 members on
Meetup
.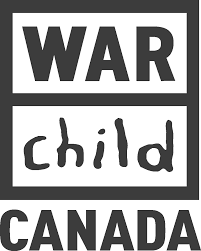 We kicked things off in 2018 for Toronto by warming up our Meetup group with a speaking event on February 28: Data Talks – How data can be used for Good with Brock Warner from War Child Canada and Olga Tsubiks from Data for a Cause at Loyalty One. The event brought in 150 enthusiasts at one of our largest venues and was a great event to bring back awareness of Data for Good in the city. We were able to find lots of new volunteers and even interest from Heart and Stroke and other NFPs.
Then we tried a new event, the Project Accelerator on April 11 at Mozilla to give NFPs a taster of what could come out of a DataThon and for volunteers to put on their thinking caps of how the NFPs data could be used to solve pressing business problems. Childhood Cancer Canada, Scarborough Hospital Foundation and Heart and Stroke Foundation worked with us to brainstorm the possibilities of using their data to further business strategies. More details of this event can be found in our case study
here
.
To encourage the community to utilize open source data, we partnered with Paul Laffin from Statistics Canada on June 20 to learn how to use census data for good, by extracting the data and provide some case studies of how the data has been used for NFPs. Heath Priston from City of Toronto also attended to provide examples of how the City of Toronto uses Statistics Canada data and other metropolitan data sets to strategize future plans.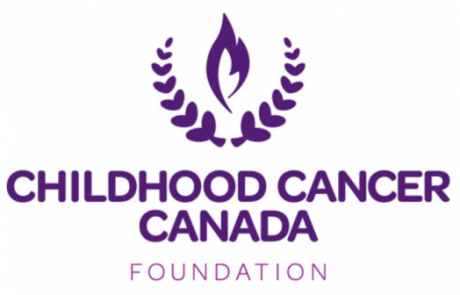 With the success and enthusiasm of the Project Accelerator for Childhood Cancer Canada (CCC), we had our DataThon on September 22 with CCC and ROM. Our volunteers provided some insightful analysis on the NFPs' current donors and how they could generate a higher ROI with their future marketing efforts towards donors. The NFPs were excited to see the results and have been sharing the results with their broader organizations to action on the insights.

Continuing the momentum from this successful DataThon, Toronto went into full swing with Data for Good Week from Oct 23-27 with 6 events of panels, technical talks and a DataThon with Trillium Health Partners Foundation (THPF). We had breakfast panels geared towards executives to get companies to think about CSR and the shift in workforce mentality as AI and Data becomes a growing industry. The technical talks in the evening focused on furthering the knowledge of data enthusiasts with building data roadmaps, strategies, models and tools for NFPs. The DataThon with THPF was held at SAS and brought together over 100 data enthusiasts to help THPF understand their current donors and find opportunities to discover new donors, foster loyal donors and retarget lapsed donors. The results brought light to THPF the vast array of opportunities THPF could capitalize on their data. More details of these events can be found here
http://dataforgoodweek.ca
.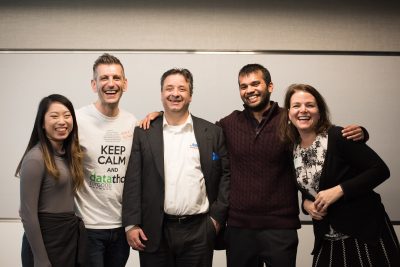 Happy New Year from your 2018 Toronto DFG Team
(Eunice Lo, Victor Anjos, Jeff Gignac, Farooq Qaiser, Joy Robson)